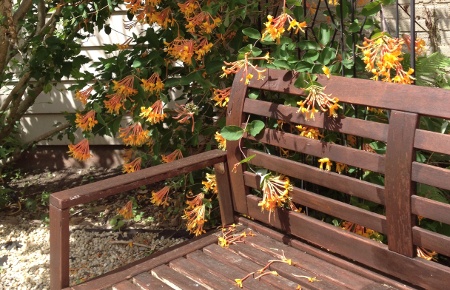 Photo: Our World Peace Garden awaits your visit.
Take part of your Saturday to explore meditation with two Saturday workshops at Atisha Centre this fall:
Learn to Meditate in Half a Day," Sept. 27, 9:30am to 1pm. Start or re-energize your daily meditation practice by attending this half-day workshop. You'll learn the purpose of meditation and get to try out a easy-to-learn, but profound, breathing meditation. You'll return home refreshed and inspired, ready to begin your own daily practice. A free meditation CD is included in the workshop. More info and registration…
Meditations for Making the Most of our Human Life," Oct. 4, 9:30am to 1pm. Join our Principal Teacher, Kadam Deborah Corrigan, in exploring two of the most important meditations in the Buddhist tradition. This workshop will help you overcome our reluctance to meditate, and help you find out what you are truly meant to do with this life. More info and registration…
All of our regular ongoing programs continue throughout the fall: Our Tuesday night introductory classes with Bill Chapman, Wednesday daytime classes at 10 to 11am with Kadam Deborah Corrigan, Our Thursday evening drop-in course: Controlling Problems by Controlling the Mind, and Sunday Meditations for World Peace
Looking forward to seeing you!
Tom Sepp
Volunteer Administrative Director
Atisha Buddhist Centre
tom.sepp@gmail.com
416 504 7407