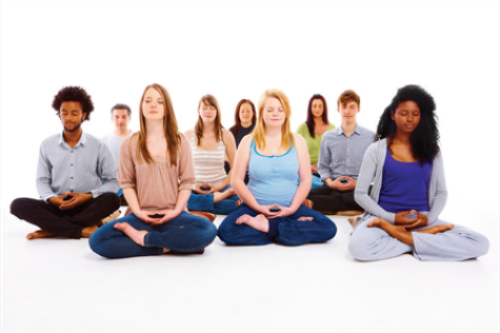 Here are this week's links for our ongoing drop-in classes.
Tuesday nights: Practical Meditation, Nov. 30th, 7pm to 8pm. Learn meditation and explore its practical application to our busy lives, with Resident Teacher Tom Sepp. Find out more and registration…
Wednesday daytime: Simply Meditation, Dec. 1st, 10am to 11am. This ongoing class offers a meditations guided by Buddhist nun Kelsang Garma on Wednesday morning. Kelsang Garma brings a kind heart and a wealth on meditation experience to this class. Find out more and registration…
Thursday lunchtime meditation, 12:15 to 12:45 Not available on Thursday Dec. 2nd, resumes Dec. 9th. Take half an hour at lunchtime to relax, refresh & de-stress. Cultivate inner peace through a guided online practice and enjoy the rest of your day with an inspired and positive mind. "
Sunday Meditations for World Peace, Dec. 5th, 10am to 11am. Everyone welcome. Improve your meditation practice while participating in a refreshing and positive Sunday morning meditation. This week we're offering an hybrid online and in-person event. Come meet your fellow meditators and launch our Fall season. Find out more and registration…
We're working on in-person outdoor events, online workshops and more.
Looking forward to seeing you online.
Tom Sepp
Resident Teacher
Atisha Buddhist Centre
atisha.centre@gmail.com