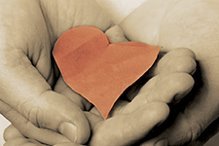 Our popular Tuesday night class, Meditations for Inner Peace with Bill Chapman, begins again on Tuesday Sept. 1st, 7pm. Suitable for beginners and advanced practitioners alike. Find out more…
Meditations for World Peace starts on Sunday, Sept. 6th, 10am to 11am. Everyone welcome to this free event.
We'll be having a open house/first class for the Foundation Program on Wednesday, Sept. 9th, 7pm. The Foundation Program offers an opportunity to study Buddhist teachings systematically and in depth. Come see if it's for you. Find out more…
We'll also be starting the Teacher Training Program, which involves more extensive study and the opportunity to train as a qualified teacher in the New Kadampa Tradition. Come to the open house/first class to find out more. More info…
Our daytime meditation classes on Wednesday morning 10am to 11am begin Sept. 9 as does a new course on Thursday nights, "Introduction to Meditation" with Tom Sepp. Find out more…
Hope to see you at one of our events!