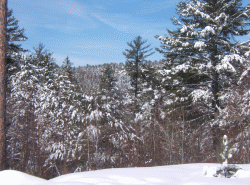 February begins with two compassion retreats: a Saturday Meditations for a Kind Heart Retreat on Feb. 6th starting at 9:30am and our annual winter retreat at the Canadian Ecology Centre, also focussed on compassion meditations on Feb. 12 to 15th.
Feb. 6th is the deadline for registering for our weekend retreat, so please do so if you're thinking of coming. Find out more and registration
Two of our weekly classes begin with a new focus in February. Our Tuesday night class with Bill Chapman is focussed on Exploring the Mind with Meditation
The Thursday night class starting on Feb. 11 will emphasize Introduction to Meditation, suitable for beginners and those wishing to reinvigorate their meditation practice.
Our Sunday Meditations for World Peace and Wednesday daytime classes continue in February along with our regular puja schedule.
Looking forward to seeing you at one of our events.
Best wishes,
Tom Sepp
Resident Teacher
Atisha Buddhist Centre
www.meditateinthebeaches.org
tom.sepp@gmail.com
416 504 7407