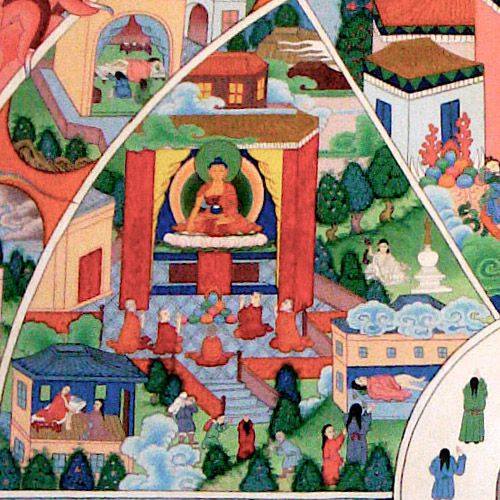 The Wheel of Life was a diagram drawn by Buddha that teaches the complete path to enlightenment. Included within it are Buddha's teachings on The Four Noble Truths, telling us what we should know, abandon, practice and attain; it also illustrates the Twelve-Dependent Related Links, a chain-like series of cause and effect that reveals the way in which we are bound to samsaric rebirth.
This course will give a practical and contemplative tour of the Wheel of Life and show how we can use this diagram to inspire our meditations and guide us along the spiritual path.
Kelsang Garma, a Buddhist nun, has been studying Buddhism and practising meditation for over 10 years. Inspired by the wisdom and clarity of Buddha's teachings, and their relevance to modern life, she integrates the teachings and meditations with daily life. She is known for her calm and sincere presentation of Dharma.
Schedule:
9-10am session 1
10:30-11:30am session 2
12-1pm session 3
Time: Saturday April 28th, 9am to 1pm.
Instructor: Kelsang Garma
Location: Atisha Buddhist Centre, 1823 Gerrard Street East, Toronto
Course fee: $25 for the Saturday Workshop, $20 with pre-registration (click here to register), free of charge for General Program and Foundation Program members.