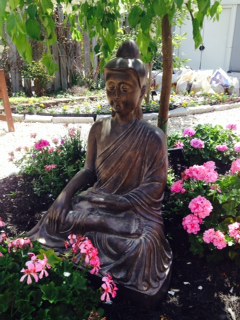 Some classes are ending this week. Here's an update:
Tuesdays 7pm – Meditation for a Happy Life with Bill Chapman. Continues this week July 22nd and most weeks in August. Look for an August update. Class listing…
Wednesday Daytime, 10am – 11am, Learn to Meditate – Last class for the summer July 23rd. Class listing…
Thursday 7pm, Meditations for a Kind Heart, – Last class July 24th. Class listing…
Friday 7pm, Offering to the Spiritual Guide puja. July 25th. Everyone welcome. If you're planning to attend please bring a small vegetarian food offering.
Sunday 10am – 11am, Meditations for World Peace, ends July 27th for the summer. Listing…
Except for our Tuesday night class with Bill Chapman, Atisha Buddhist Centre will be closed the first three weeks in August, with our full program starting again after Labour Day in September.
We wish everyone a wonderful summer.