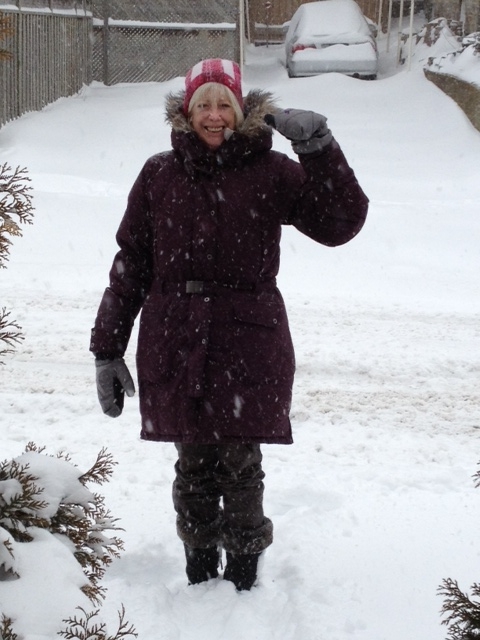 photo: winter greetings from our Resident Teacher Kadam Deborah Corrigan
We hope everyone is enjoying the beginning of the holiday season. Here are some important updates to our schedule for the next few weeks:
There are no classes on Thursday night at Atisha Buddhist Centre for the rest of December. But please join our Thursday branch class at the Beaches Library on Dec. 11th and 18th with Drew Anderson: Meditations for a Kind Heart. Everyone is welcome to attend. Find out more and registration…
Our popular Tuesday night classes with Bill Chapman continue on Dec. 9th and 16th, as do our Wednesday daytime classes, Simply Meditate on Dec. 10th and 17th.
Sunday Meditations for World Peace will take place on Dec. 7th and 14th at the usual time, 10am.
We'll have a holiday break from Dec. 22nd to 26th and then end the year with a new Lam Rim retreat in 14 sessions, based on a new presentation from Geshe Kelsang Gyatso's "How to Understand the Mind" from Dec. 27th to 31st. Find out more…
The New Year begins with two short retreats, Amitayus on Jan. 2nd and a Vajrayogini Retreat on Jan. 3rd and 4th.
In 2015 we're also looking forward to our Sound of Silence Meditation Retreat at the Canadian Ecology Centre near North Bay, from Feb. 13th to 16th. Find out more…
Best wishes for the holidays and we hope to see you soon!