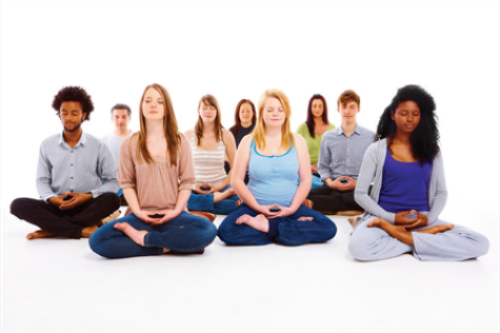 Experience a quiet Sunday of meditation and gentle walks. This meditation retreat is meant for everyone, those new to meditation and experienced meditators. It's a perfect follow up to our three week January classes.
You'll get a chance to calm your mind through a simple breathing meditation in four sessions and enjoy the natural world of our nearby ravines and parks.
What will make the day special is following our guidelines for this retreat:
1. Keeping quiet for the day, speaking only when necessary.
2. Visiting our nearby parks and ravines on your own between the meditation sessions.
3. Turning off your usual media for the day (only 8 hours!) and using your phone only for emergencies.
The meditation sessions will take place at Atisha Buddhist Centre in four sessions:
8:30am to 9:30pm – meditation session
10:00am to 11:00am – meditation session
1:00pm to 2:00pm – meditation session
2:30pm to 3:30pm – meditation session
Between sessions the Centre will be closed and you'll be encouraged to walk on your own through our neighbouring parks and ravines. We've identified three walking trails:
Bring your own lunch to eat in the park or get some takeout from the many vegetarian restaurants in Little Indian on Lower Gerrard.
You'll get a real break and return home in the evening refreshed and relaxed.
The retreat is free of charge for monthly members, or $20 for non-members. Please CLICK HERE
Location: Atisha Buddhist Centre, 1823 Gerrard Street East and nearby parks
Time: Sunday Jan. 29 8:30am to 3:30pm, Introduction to the Retreat Wed. 8pm to 9pm
Teacher: Tom Sepp, Resident Teacher and other Atisha Buddhist Centre Teachers
Cost: $20 for non-members, free of charge for monthly members and registrants in our January course.