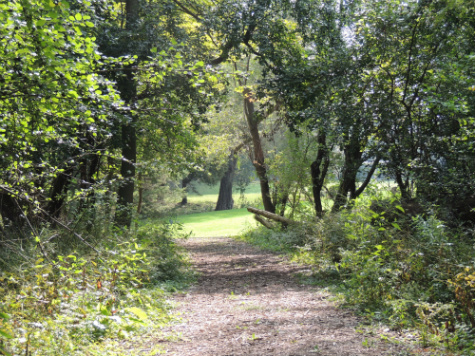 At our June retreat, you'll explore calming and profound meditations on the Stages of the Path, or Lamrim, while taking a break in the beautiful surroundings of Mount Mary Retreat Centre, perched on the Niagara Escarpment in Ancaster, Ontario.
You'll experience key guided meditations first presented by the great Buddhist teacher Atisha (982-1054) according to the commentary "Joyful Path of Good Fortune" by the Venerable Geshe Kelsang Gyatso Rinpoche.
You'll get:
an opportunity to experience meditation
take a break from your usual activities
have some quiet time to read and contemplate
All meditation sessions will be led by the Resident Teacher of Atisha Buddhist Centre, Tom Sepp, and teachers from Atisha Buddhist Centre in Toronto.
The retreat is suitable for everyone, those new to meditation and experienced meditators alike. Everyone welcome.
Please note: if you're interested in attending please register by May 24th, you'll receive a discount and we'll be able to confirm our reservation at Mount Mary. If we don't have enough registrants by May 25th we may have to cancel the retreat.
To register please click here
Instructor: Tom Sepp, Resident Teacher and other teachers from Atisha Buddhist Centre
Place: Mount Mary Retreat Centre, Ancaster, Ontario.
Carpooling and ride sharing is available.
Time: Friday, June 15th, 7:30pm to Sunday, June 17th, 1:30pm
Cost: Registration before May 24th, $220.00 for a private room with vegetarian meals, $245.00 after May 24th
Registration closes Friday, June 8th, 2018
For any questions related to the retreat please contact Atisha Buddhist Centre, melodee_mcpherson@hotmail.com