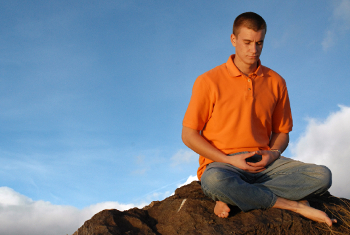 Take half a Saturday to learn to meditate. Meditation is a easy-to-learn and effective method to transform our mind.
You'll get real experience with meditation in several sessions, and guidelines to start a daily meditation practice at home.
Our Saturday workshops will allow you to:
return home relaxed and refreshed
learn a new skill to calm your mind
explore meditation in a relaxed and friendly environment
We'll have vegetarian snacks, which you can enjoy in our World Peace Garden if it's a nice day. There will be time for discussion and questions.
Everyone welcome – suitable for beginning and advanced students.
Register now and receive a $5 advance registration discount: click here
Instructor: Deborah Corrigan, Resident Teacher at Atisha Buddhist Centre
Place: Atisha Buddhist Centre, 1823 Gerrard Street East, Toronto, ON, M4L 2B5
Time: 9:30am to 1pm
Cost: $30, includes free meditation CD and snacks, discount with advance registration