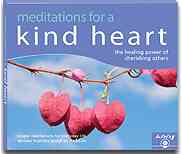 This fall we'll explore powerful and transformative meditations on compassion, using our creative imagination. These meditations are suitable for everyone and perfect for beginners. You'll gain real experience meditating in a friendly and relaxed environment.
By developing your compassion towards others you'll calm your mind, improve your relationships and be able to respond positively to disturbing events.
These classes are also an excellent way to begin meditation and will be followed with a one-day retreat at Atisha Buddhist Centre later in the fall.
Time: Wednesdays, 8pm to 9pm
Location: In-person at 1823 Gerrard Street East, Toronto.
Course fee: Free of charge for monthly members ($40 per month) and FP students, otherwise non-members $10 per session.
Instructor: Tom Sepp, Resident Teacher, Atisha Buddhist Centre