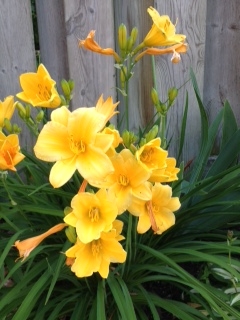 Summer is the perfect time to enjoy meditation. Our summer program begins July 2 and continues throughout July:
Tuesday nights: Ralph Santer presents Meditations for Inner Peace and Happiness, 7:00pm
Thursday mornings and evenings: Tom Sepp leads a half hour Morning Meditation at 8:00am and Introduction to Meditation in the evening at 7pm.
Saturday mornings July 6th to 20th: Kelsang Garma will facilitate three Saturday workshops Creating Inner Peace from 9am to 12 noon.
Sundays: As always, our Sunday Meditations for World Peace continue throughout July.
We'll also have pujas throughout the month – check the calendar for times and dates.
Keep cool and come to meditate at Atisha Centre this summer.
Looking forward to seeing you there.
Tom Sepp
Resident Teacher
Atisha Buddhist Centre