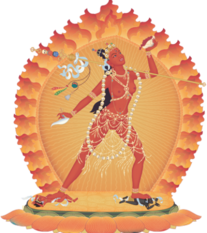 These three Saturday mornings are an opportunity reinvigorate your Highest Yoga Tantra practise with a group puja, practising either Quick Path to Great Bliss or the shorter practice Blissful Path.
We'll also have an opportunity to explore key aspects of our tantric practise along with a group discussion.
A Highest Yoga Tantra empowerment is required to participate in the puja.
Instructor: Tom Sepp, Resident Teacher, Atisha Buddhist Centre
Place: Atisha Buddhist Centre, 1823 Gerrard Street East, Toronto, ON M4L 2B5
Time: January 11th, 18th, 25th. 9am to 11:30am
Cost: No charge for this course