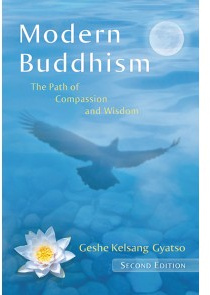 After learning a breathing meditation, we should deepen our meditation practise with Lamrim meditations. These are deeper and more transformative, but also more challenging to our usual way of thinking.
With these meditations you can overcome what's holding you back from a more meaningful, happier life.
First presented by Atisha (AD 982-1054) the Lamrim meditations are a condensation of all of Buddha's teachings into 21 meditations. For the next five weeks you'll explore how the first five meditations lay the foundation for human happiness.
Here are some of the benefits you'll get from the course:
*how to overcome discouragement
*how to find out what is truly meaningful
*an understanding of our human condition
*where to find reliable solutions and practises
*how to create a happier, more positive future for yourself and others
You'll also get an introduction to the preparatory practices which are essential for success in the Lamrim meditations. And we'll also still practise our breathing meditation!
The course is suitable for both beginners and advanced practitioners. It is based on Modern Buddhism: The Path of Compassion and Wisdom, by Geshe Kelsang Gyatso. A free ebook is available from Tharpa Publications. Print versions are available from the Atisha Buddhist Centre bookstore on request.
Time and Instructor: Thursdays, 7:00-8:30pm, Tom Sepp, Resident Teacher
Location: Atisha Buddhist Centre, 1823 Gerrard Street East, Toronto
Course fee: $10 per evening. No registration required.
For more information, please email Tom Sepp at tom.sepp@gmail.com or phone 416-504-7407