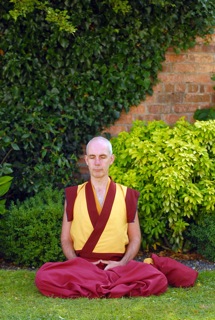 Take half an hour at lunchtime to relax, refresh & de-stress. Cultivate inner peace through a guided practice and enjoy the rest of your day with an inspired and positive mind.
With regular practice these meditations help us to experience mental clarity, a sense of well-being, and increased love and compassion for others.
You'll get an opportunity to:
*practice meditation under the guidance of a experienced meditator
*opportunities for discussion and questions
*support your meditation by practising with others
Everyone welcome to attend, no experience necessary.
Instructor: Experienced meditators from Atisha Buddhist Centre
Place: Atisha Buddhist Centre, 1823 Gerrard Street East, Toronto, ON M4L 2B5
Time: 12:15pm to 12:45pm
Cost: $5 per session, no registration required, attend as many sessions as you wish