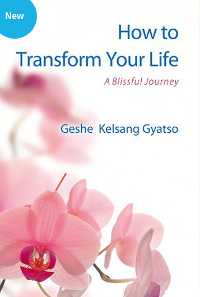 Meditation is a simple yet profound method to develop inner peace. In this course you'll learn how to begin and sustain a meditation practice.
In addition to exploring easily accessible meditations we'll explore key topics from the new book, How to transform your life, by Geshe Kelsang Gyatso, the founder of Atisha Centre.
Our introductory meditation classes are for everyone who is interested in learning how to meditate, beginner or advanced, regardless of background or beliefs.
The classes will allow you to unwind your mind and return home relaxed and refreshed. They will provide you with new tools for dealing with stress, anxiety and problems.
This course will enable you to:
*Calm your mind through meditation
*Explore the potential of meditation to transform your mind
*Create a more positive and healthy view of yourself
*Discover how to realize your full potential
Everyone is welcome to attend. A free ebook of How to transform your life is available for download.
Time and Instructor: Thursdays, 7:00-8:30pm, Tom Sepp, Resident Teacher
Location: Atisha Buddhist Centre, 1823 Gerrard Street East, Toronto
Course fee: $10 per evening. No registration required.
For more information, please email Tom Sepp at tom.sepp@gmail.com or phone 416-504-7407