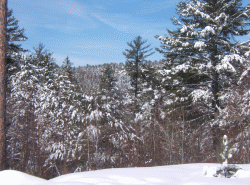 Buddha teaches that all of our problems and unhappiness come from our uncontrolled mind. At this meditation retreat, you'll learn meditations to bring your mind under control, so that through practise, you can transform problems and bring hope and joy into your life.
We'll explore meditations from the twelfth-century mind training text "Training the Mind in Seven Points" by Bodhisattva Geshe Chekhawa, with the commentary by Geshe Kelsang Gyatso presented in the book Universal Compassion.
You'll get:
an opportunity to explore these transformative meditations
a quiet weekend to think, read, and contemplate
time to rest and rejuveniate
From Friday evening to Sunday afternoon, you'll explore these sublime meditations in the quiet surroundings of over one hundred acres of beautiful woodlands at Mount Mary Retreat Centre on the Niagara Escarpment in Ancaster, Ontario. A large part of the retreat will be in silence, a special opportunity in our current world.
Please note: Registration for this retreat closes early, on Jan. 12th. If you're thinking of attending, please register now, either with the discounted full amount, or with a $75 deposit. We need to confirm our numbers with the retreat centre in advance to guarantee our reservation. To register click here
Retreat leader: Tom Sepp, Resident Teacher of Atisha Buddhist Centre
Place: Mount Mary Retreat Centre, Ancaster, Ontario.
Carpooling and ride sharing will be available.
Time: Friday, March 1st, 7:30pm to Sunday, March 3rd, 2:00pm
Cost: $220 for a private room with vegetarian meals if paid before Jan. 12th. $245 if paid with an initial $75 deposit before Jan. 12th, with the balance due before Feb. 8th.
Registration closes Jan. 12th, 2018. To register click here