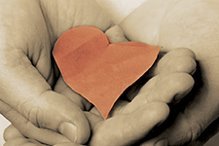 All living beings wish for two things: to be happy, and free from problems and suffering. In our quest for happiness we habitually tend to seek out and rely upon external sources of pleasure only to discover time and time again that our deepest heartfelt wish for pure happiness has not been fulfilled. Why is this? According to Buddhist wisdom it is because external sources of pleasure are not real happiness! They are transient and superficial, and they cannot sustain our happiness. Only through controlling and transforming our mind through meditation and wisdom can we begin to experience the inner peace and happiness that we have longed for all of our lives.
In this course we will explore how the main causes of our happiness and suffering lie within our mind. Having established this, we will learn how we can use meditation and wisdom to reduce the negative states of mind that are the causes of our suffering and develop the positive states of mind that are the real causes of inner peace and happiness.
Some of the benefits of meditation include:
*A calm and peaceful mind
*Reduced stress and anxiety
*Improved relationships with everyone
Everyone is welcome to attend these classes, and they are suitable for both beginners and experienced meditators alike.
Instructor: Bill Chapman from Atisha Buddhist Centre
Place: Atisha Buddhist Centre, 1823 Gerrard Street East, Toronto, M4L 2B5
Time: 7 to 8:30pm
Cost: $10 per session, no registration required, drop-in to as many classes as you wish
Meditation CDs are available for home practice.
Everyone welcome.
Email atisha.epc@gmail.com or phone 416 504 7407 for more information.