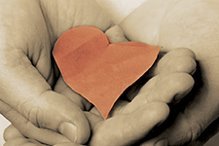 If we want to find the mental peace and happiness we long for, we need to learn how to control our mind. In turn, our success in being able to control our mind depends on our developing an understanding of the mind.
Over the course of the next several weeks this course will explore the nature and function of the mind. Through gaining an understanding of the mind we will gain invaluable insight as to how the quality of our life experiences depends upon the quality of our mind. Moreover, we will learn how to recognize and abandon the negative states of mind that are a cause of suffering and cultivate positive states of mind that lead to happiness and joy.
By attending the class you'll gain real experience with meditation, and learn how to sustain a meditation practice at home.
Some of the benefits of meditation are:
You'll learn how to calm your mind
Get new ideas on how to improve your relationships at home and at work
Learn how to maintain an increasingly peaceful mind in all your daily activities
The classes are suitable for beginners and experienced meditators alike.
Instructor: Bill Chapman from Atisha Buddhist Centre
Place: Atisha Buddhist Centre, 1823 Gerrard Street East, Toronto, M4L 2B5
Time: 7 to 8:30pm
Cost: $10 per session, no registration required, drop-in to as many classes as you wish
Meditation CDs are available for home practice.
Everyone welcome.
Email atisha.epc@gmail.com or phone 416 504 7407 for more information.