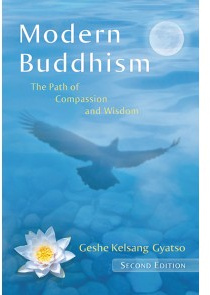 Buddha's teachings on emptiness, teach us how to cut the root of delusions, our mistaken view of how things exist. Combined with compassion, our meditations become a powerful method to solve our daily problems and live a life of great meaning and joy.
During this weekend retreat at the beautiful Mount Mary Retreat Centre Ancaster, Ontario, you'll explore Buddha's most profound teachings through meditation. Mount Mary is located near Hamilton in Ancaster, Ontario.
From Friday evening to Sunday afternoon, you'll enjoy the quiet surroundings of over one hundred acres of woodlands, while meditating on the two most important meditations in Buddhism.
You'll get:
a greater understanding of Buddha's teachings on emptiness
an opportunity to engage in emptiness meditations
some quiet time for yourself
All meditation sessions will be led by the Resident Teacher of Atisha Buddhist Centre, Tom Sepp, an enthusiastic teacher of Kadampa Buddhism.
Everyone welcome: To register click here
Instructor: Tom Sepp, Resident Teacher of Atisha Buddhist Centre
Place: Mount Mary Retreat Centre, Ancaster, Ontario.
Carpooling and ride sharing is available
Time: Friday, February 9th, 7:30pm to Sunday, February 11th, 2:00pm
Cost: $245.00 for a private room with vegetarian meals. Reduced rate of $220.00 if full payment is received by January 19th.
For any questions related to the retreat please contact Atisha Buddhist Centre, melodee_mcpherson@hotmail.com or 416 801 7948